WHO WE ARE
Since 1986, the Trekking Hellas Group of Companies has been the biggest travel agency for outdoor activities in Greece.
During its 35-year course, the company has earned a respectable reputation in Greece as well as abroad.  It provides high-quality services for individuals and groups in the area of outdoor vacations, activities, and events.
1986 – 1990
Company foundation
It all began in 1986, on one of the Himalayas peaks.  That was when Michael Tsoukias and Christos Lambris decided to drop their previous professional activities and start Trekking Hellas Ltd.  They wanted to convey their love for nature, exploration, and adventure in their job.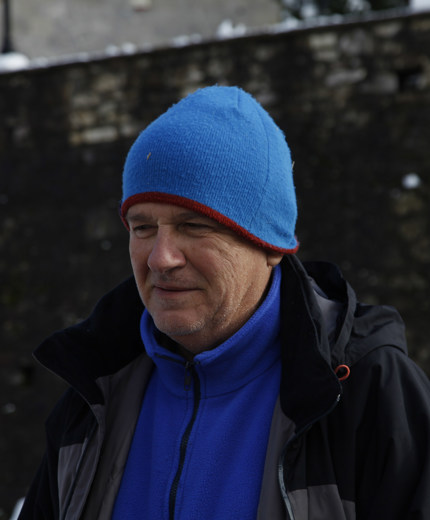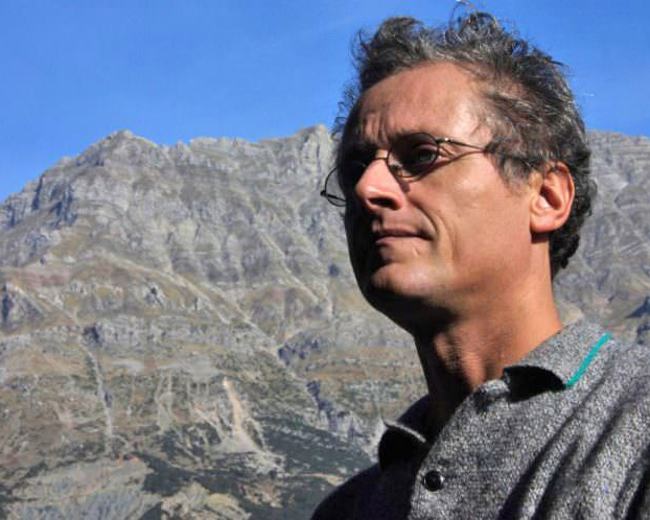 The first service provided by Trekking Hellas
In 1986, the newly founded Trekking Hellas organizes its first activity with great success: a 15-day trekking trip to Meteora, Agrafa, and Delfi for the French adventure company "Explorator".
Trekking Hellas is the guide for an increasing number of tourists who walk unexplored paths of Greece (Agrafa, Olympus, White Mountains, Taygetos).  New, pioneering activities include the navigation around Crete and the Peloponnese with a small boat and a tour of the Ionian islands with rubber dinghy boats.
Our adventure quest acquires a passport
We organize the first trip for Greeks to Nepal and India, a history quest with the participation of 130 people from the National Bank Employees' Association.  In the same year, our first trip to Sahara takes place.  It covers 5.000 km in Algiers and Tunisia and lasts one month.
In 1987, our first rafting activities explore the rivers Acheloos and Aoos.  Two years later, in 1989, we realize the first commercial rafting navigation with a Zodiac inflatable boat in Greece and descend the Nestos River.
1991 – 1995
The magic of the unexplored
Our trips abroad reach other destinations still maintaining the spirit of innovation and exploration.  Peru, Yemen, Jordan, Kilimanjaro, Thibet, Kashmir.  Similar exploration activities take place in Greece, as well, like a jeep safari designed for the first daring Greeks!
The biggest international adventure event
The selection of the Greek crew that will participate in the Camel Trophy is being organized by Trekking Hellas for 10 consecutive years.
Adrenaline flows in the Greek rivers
Our first executives are trained in France to become professional rafting guides.  When they return, they bring with them the first professional equipment and we launch the first rafting descends with professional standards in Greece, on the rivers Acheloos, Tavropos, and Venetikos.
A wide range of activities
Our activities are enriched by the first descends of a gorge, starting with the Vothonas Gorge, and the Black Cave in Evrytania.  Next, are the innovative explorations and activities such as river trekking in the Panta Vrexei River, canoeing in the Kremaston lake, mountain biking in Mani, Jeep safari in the Prespes, etc.
The first young explorers
Our first camping for kids is organized at the Pieria Mountains in 1992.  Six kids participate whereas the following year, another one is established in Kaliakouda with the participation of 9 kids.
1996 – 2000
The first company of our group in the province
1997 – the year Trekking Hellas of Thessalia is founded and operates in Meteora and Plastiras Lake.
Rafting has become a trend!  Thousands of people of all ages and habits discover rafting and the descends extend to almost all Greek rivers – Arachthos, Kalarrytiko, Voidomatis, Aliakmonas, Aspropotamos.
We expand our business… In 1997 we create the Trekking Hellas Group using the franchising system:
Trekking Hellas Evrytania
Trekking Hellas Thessaloniki
Trekking Hellas Grevena
The concept of adventure permeates businesses and companies; the first corporate events take place.  We invest in inbound tourism and cooperate with the best-known Adventure Tour Operators in the USA, Great Britain, Canada, and France.
New markets / new opportunities!
In 1998, the main Israeli TV channel broadcasts documentaries about Jeep tours in Greece.  For 3 consecutive years, we plow the entire mountainous Greek area with Israeli caravans.
The inauguration of the annual meetings
In 1998, the first annual meeting of the Group takes place in Kalambaka.
In 1998, technology becomes part of our daily lives and the first Trekking Hellas website is created.
Two additional summit conquests in 2000
The first Greek Mountaineering Expedition (Mt. Vinson 4,895m)
The National Geographic Adventure magazine awards our Sea Kayak in the Ionian Sea and our Horse-Riding Trip in Pelion as two of the 10 best-organized activities in the world
2001-2005
The golden age of corporate events
This five-year period is marked by many important collaborations with the largest Greek and international companies!
Parks & Davis: Jeep safari with the participation of 600 doctors all over Greece
Adel, Saatchi & Saatchi: commission for the design, implementation, and operation of a 4*4 test drive track for Land Rover in Parnassos
Coca-Cola: Adventure Park in Rhodes for 5.000 students
Hyundai: Pan-European presentation of the Hyundai Santa Fe model for 300 journalists
Our company has also collaborated with: Opel / Toyota / Nissan / Land Rover/ EMA Uniroyal / MSPS Advertising / Spot Thomson / Alpha Bank / National Bank / Royal bank of Scotland / Piraeus Bank / Nestle / Athenian Brewery / Red Bull / British Providence / Elpen / Boehringer Ingelheim / Henkel / Pfizer / Cosmote / Ericsson / Nokia / Shell / Avin, etc.
Market segmentation
Three different websites are created and directed to corresponding markets (domestic tourism / inbound tourism / corporate tourism).  At the same time, our classic logo of with the legendary Mitsos is replaced by a new one in order to appeal to the separate markets.
Sponsorships
The major sponsors METAXA, SONY, STIHL, and FAGE trust the Trekking Hellas Group for the promotion of their products.
New franchisees:
Trekking Hellas Lefkada
Trekking Hellas East Thessalia
Trekking Hellas Mountainous Arcadia
Trekking Hellas Ionion Sea
Trekking Hellas Achaea
2006
20 years Trekking Hellas
Annual meeting of the Trekking Hellas Group in Albania!
(20-year celebration)
2006 – 2010
Trekking Kids
The first Adventure Camp is organized in Mount Parnitha having as a starting point the Baffi hut.  In 2005 the Lake Plastiras camp moves to newly founded, privately owned premises in Pertouli.  At the same time, we organize mobile camps for people with adventurous and traveling dispositions.
Major corporate events continue to take place successfully like the one of Nissan in Papingo: Pan-European launch of the new X-Trail model for 500 journalists which was awarded as the best-organized event for Nissan in 2007.
The department that deals with inbound tourism is growing, as Tour Operators from the USA are interested and become the main pillar of the development of our company.  Trekking Hellas represents the largest adventure travel agencies in the USA such as REI, AUSTIN ADVENTURES, MT SOBEK, and many more.
New franchisees:
Trekking Hellas Parnitha
Trekking Hellas Epirus
New full-fledged website.  In 2009 we go back to the use of one, comprehensive website which aims at different markets, in order to showcase the variety and range of our activities.
2011 – 2015
The shift towards inbound tourism
The activities we offer to inbound tourism are enriched by the addition of cultural and culinary experiences and more activities take place in the islands and in classic popular destinations such as Meteora, Olympus, Zagori, and Delphi.  Meanwhile, through the rapid development of technology, we make the first attempts to reach directly visitors from abroad.
The new Trekking Hellas website is built around the concept of direct contact with customers from abroad not only through tour operators.
New franchisees:
Trekking Hellas Crete
Trekking Hellas Parnassos
Trekking Hellas Santorini
Trekking Hellas Rhodes
Sea & snow
New activities which include kayaks, boards, inflatable, and sailing boats, as well as activities in the snow such as snowshoes, and ski mountaineering are added to our range of activities.
2016 – 2020
Trekking Kids
Trekking Hellas continues to break ground by setting the young explorers of nature as its first priority.  In 2017, the first "Youth Rafting Competition" is organized at the Voidomatis River.  The purpose of the competition is to bring kids close to nature and involve them in an activity that will develop their sense of teamwork, prompt them to take initiative, and boost their self-esteem.  The "Competition" becomes a "Festival" and continues to take place for several years.  It will gradually become a nationwide event because the activities are held in many rivers.
As our young friends become inextricably linked to nature and ask for new experiences and adventures, we launch the camp in Parnassos.  At the same time, 2020 is the first year of the establishment of the Achaia camp, with Kerpini, Kalavryta as its base.
Our inbound customer division continues to expand, gain remarkable prizes, and shine globally since it is selected as an ATTA Ambassador.  It also stands out in the Greek market as a result of the daily online reservations for various activities and service packages.
Marketing Department.  Sales rise as a result of the continuous update and adaptation of our website, trekking.gr.
Accordingly, following the trends of our times, Trekking Hellas also evolves through social media where it has 40.000 followers with a monthly 15% increase.
New franchisees:
Trekking Hellas Evia
Trekking Hellas Chalkidiki
Trekking Hellas Olympus
Trekking Hellas Aegina
Trekking Hellas Athens Riviera (Sounion)
Trekking Hellas Achaea
By now, there are 17 bases all over Greece!
In 2020, the history of the Group, but mostly that of the Trekking Hellas family, is marked by sad news: COVID-19 deprives us of our founder, visionary, friend, and
"father" to many of us, Michael Tsoukias.  The entire family is committed to the continuation of his work with the same passion and zeal that he possessed during all these years.
Everyday life continues with big and new challenges.  The SAR-COV-19 virus is everywhere and it affects all markets.  It also affects the way we work, entertain, and travel.
It is imperative for everyone to adapt immediately.  Traveling, therefore experiences are done through virtual reality and live internet connections.
Trekking Hellas prepares tours and educational programs that are presented online and have great mass appeal.  In addition, it implements the safety protocols against the pandemic, and manages to materialize outdoor activities and camps for kids, without any virus outbreak or spread.
2021
A new year begins and we decide to prioritize our internal development.
The 1st Annual Group Meeting is done online.
We develop new activities for domestic tourism and we give emphasis on the training of our executives and travelers.
New activities: School of Outdoors (Master Classes and Training Schools).
The new age is digital.  Following the ERP, we create our new website which will showcase our new logo!  We have more than 140.000 followers on social media.
New franchisees: in the center of Athens, in Acropolis.